Androssan Gas Plus
Establishment and gas station at 21216 Trans-Canada Highway, Ardrossan, AB T8G 2C9, Canada. Here you will find detailed information about Androssan Gas Plus: address, phone, fax, opening hours, customer reviews, photos, directions and more.
Rating
3.8 /5
Based on 5 reviews
Photos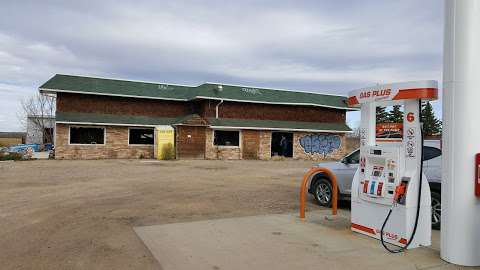 Reviews of Androssan Gas Plus
Patricia Forrest Added 2018-10-16

★ ★ ☆ ☆ ☆

Well.... The un-stocked store is very rustic and open concept. But the pumps still work.

geeven chetty Added 2018-10-04

★ ★ ☆ ☆ ☆

The store is demolished but the pumps still work. You pay at the pump.

Maggie Stanley Added 2018-09-25

★ ★ ★ ★ ★

Always cheaper than anywhere else around! Love that it's just pay at the pumps so you don't have to be social...

Sean Viala Added 2018-09-08

★ ★ ★ ★ ★

I love filling up here, gas is always a few cents lower here than any station in Edmonton, Sherwood Park, Vegreville, or Mundare.

Adam Jones Added 2018-09-04

★ ★ ★ ★ ★

Saved my ass coming from Saskatoon thinking I could make it to Edmonton without filling up along the way.